If you are someone who likes to learn new technologies by self, this article will help you immensely. QTP is a very popular functional testing tool by HP.  With the recent launch of version 11.5, it has been integrated into HP UFT (Unified Functional Testing). This article will server as a QTP Tutorial.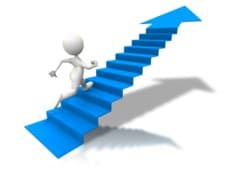 If you are into QA even for a while, chances are remote that you may have not heard of this three letter acronym. There can be many reasons for you wanting to learn this tool. Your services based company may have recently bagged an automation project, you may want to advance in your career, you may be feeling bored in your "manual testing" career or maybe your next company requires someone with automated testing skills. Whatever may be your reason, QTP is a great tool that should be added to your software testing skill-set.
Here is a step-by-step guide to get self trained on HP QuickTest Pro.
Start with the basics of Software Testing
Learn what is regression testing.
Check this exhaustive bible on What is QTP?

Learn about when should automation testing come into picture. Refer When should we automate using QTP?

Now the real thing – Download QTP tutorial. Preferably for the latest version. Go through the the tutorial word by word.
There are some topics that I consider of utmost important for beginners
Download QTP demo version. This is valid for 30 days, which – if you work hard – should be enough for you to get a good hold on basics.
Download QTP Student handbook. It takes you through the step by step sample case study. Practice with the demo applications provided. One is web based and the other is windows based.
Next learn VBScript, the scripting language used with QTP. Refer basics of VB Script Part1, Part2 and Part3.
Once you're comfortable with this much, you are ready to take on a real-world project. If you can't get hold of any project, practice with the demo applications provided.
I am sure by now you must have started hearing about descriptive programming. Learn the basics of Descriptive Programming and when it should be preferred over normal record/replay.
Once you have mastered the basics, go to QTP Forums and try answering questions. Remember, questions asked in the forums are from the real-time scenarios – you will get to learn a lot by sharing and reading different approaches to solve a particular problem.
We have started a detailed free UFT tutorial series on our blog. Please enter your name and address below and we will make sure to send you updates as soon as we publish a new tutorial.

In case you need all this and more in a step-by-step manner, you can join our video based
QTP training course
. Once you're comfortable with QTP, you can also take QTP certification using our high quality
mock questions for QTP certification.
If you want to keep track of further articles on UFT (QTP). I recommend you to subscribe by Email and have new UFT articles sent directly to your inbox.